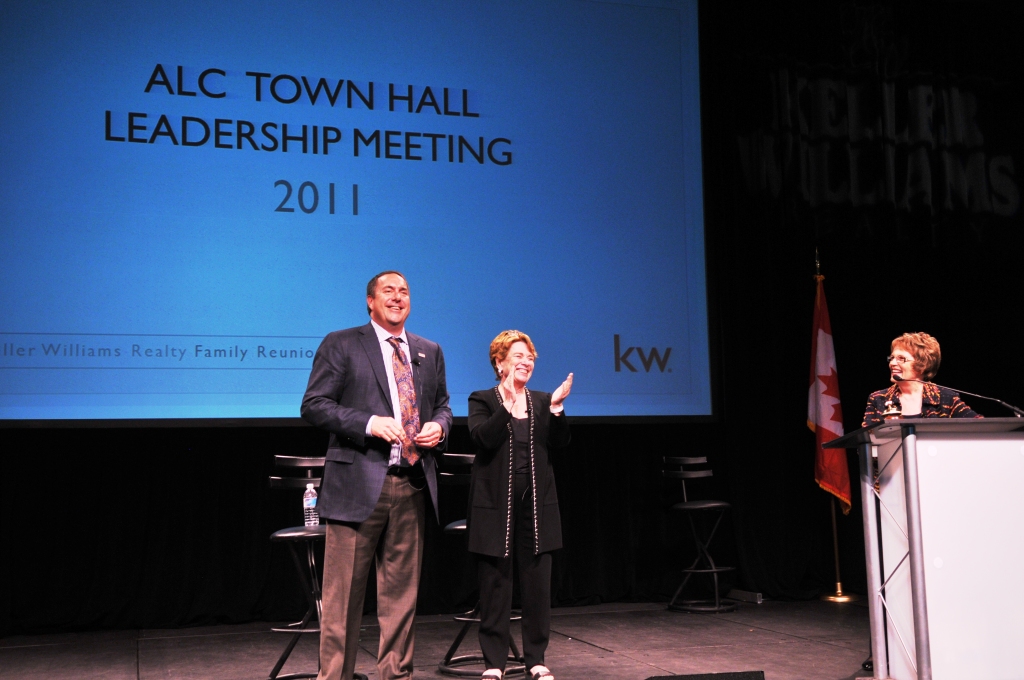 "Being on the Associate Leadership Council (ALC) is greatest honor in this company," Mo Anderson, vice chairman, Keller Williams Realty, Inc., told attendees at the ALC Town Hall Leadership Meeting, Sunday afternoon. And that's why Mo, along with Mark Willis, CEO, and Mary Tennant, president and COO hosted a town hall meeting for the company's ALC members and fielded questions contributed from the floor.
Questions ranged from eEdge; to recommendations on OP, TL, and MCA participation in meetings; to the most important function of ALC members. As far as the latter issue, Mo passionately responded, "I believe with all my heart that the most important thing you need to do as an ALC member is hit your goals, because if ALCs don't hit their goals, the market center doesn't grow.
On top of that, you need to be passionate about leadership, and have fire in your belly about getting your share of the gift of profit share by building the first level of your profit share tree to 15 as soon as possible.
"We want you to know that we are there for you, just like you are there for our market centers, and we thank you from the bottom of our hearts," Mary emphasized, to which Mark added, "our ALCs are the heart of our market centers, and Keller Williams wouldn't be Keller Williams without you."