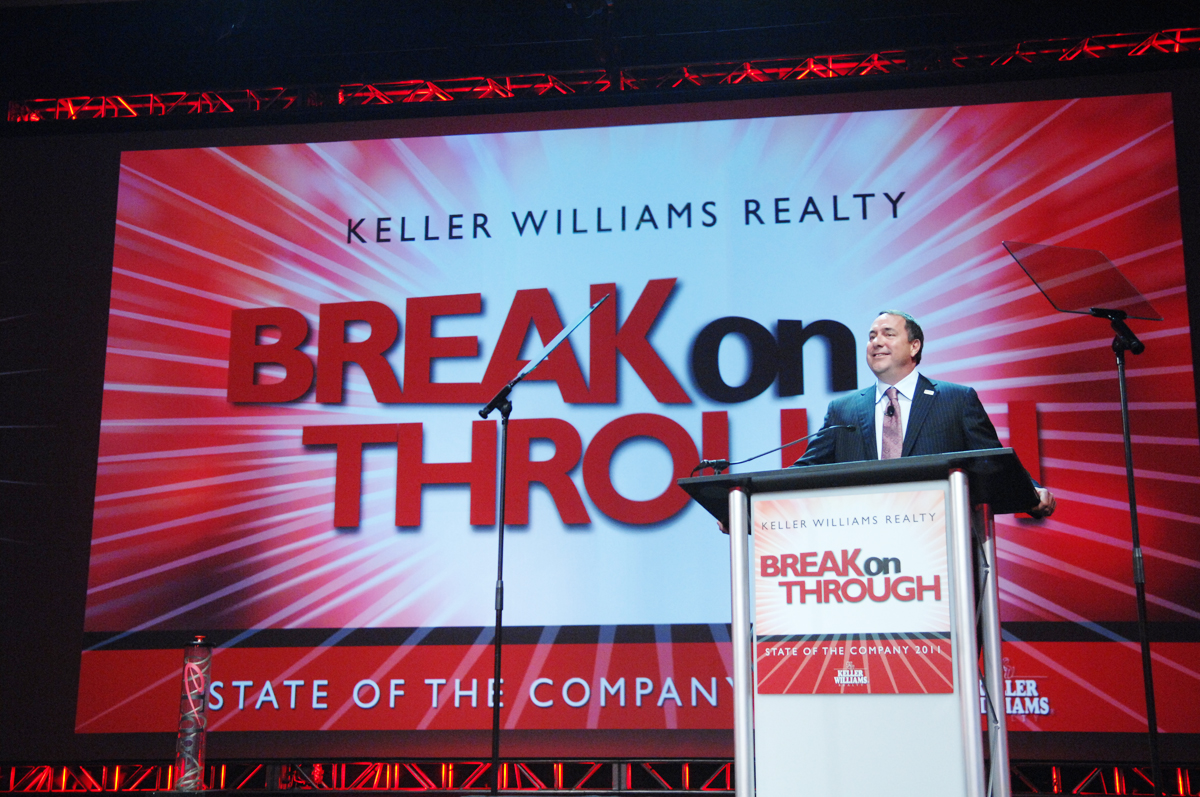 A wildly energetic opening montage for today's State of the Company and State of the Culture address was all about shattering excuses and reminding us that we are in a company that's all about breaking on through with determination, humility and humor. Mark Willis, CEO, proclaimed a long list of all of the achievements that Keller Williams associates earned this year, and announced that Keller Williams associates outpaced the market in every way. "We're better off now than before the shift. Your success has come as a result of hard-fought battles in the face of considerable odds and we have you to thank for that."
Leading up to the long-anticipated launch of eEdge with a countdown and Mark Willis' press of a big red button, eEdge went live, sparking fireworks and a roar of applause.
"It is our destiny to be the most dynamic, leading, top-ranked real estate organization in our industry, and hold that position for the long haul," Willis emphasized.
Concluding the event with some high points of the Keller Williams culture, Mary Tennant president and COO, added, that the Keller Williams culture continues to grow and flourish with each and every associate who lives the Keller Williams it every day. "It is you who owns the culture," she said. "You are the culture!"