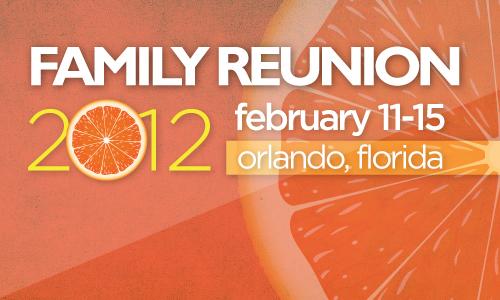 Thanks to each and every one of our Keller Williams family members who joined us at Family Reunion 2011. You made this an incredible event and left us even more proud to be in business with you – the best and brightest real estate agents in the world!
Already looking forward to Family Reunion 2012? Keller Williams Realty will be heading back to Orlando, Fla. to relive all the magic! Click here to get registered today and take advantage of early registration prices.
NEW THIS YEAR: Family Reunion 2012 & Mega Camp 2011 Combo Payment Plan
This year's Family Reunion plan gives you a few options to choose from!
1) Want to sign up for JUST Family Reunion 2012 in Orlando, FL? 10 easy payments of $45 a month will get you registered. Simply CHECK the 'FAMILY REUNION ONLY' option on the Payment Plan form below.
2) If you plan to attend BOTH Mega Camp 2011 & Family Reunion 2012, then 10 payments of less than $75 a month will get you registered for both. to sign up now! DON'T FORGET, IF YOU WISH TO SIGN UP FOR -ONLY- FAMILY REUNION, CHECK THE APPROPRIATE BOX ON THE FORM. Click here