What a thrill it is to serve as a stakeholder with you as Keller Williams Realty claimed the rank of the second largest real estate company in the United States, and powers toward its certain destiny to become the No. 1.
This awesome achievement is entirely yours – entirely a result of your talent, your tenacity, your belief in the Keller Williams distinct way of doing business, your determination to push limits, to do more, and to become more. There is nothing that can be written or said about Keller Williams Realty that has more power or more of an impact within your sphere than you do. It's your professionalism and your success that your clients and colleagues see. You are the brand.
Talent follows talent and the numbers prove that you are the best magnet for talent that the real estate industry has ever known. And that's why it thrills us that 25,293 of you had a stake in a $34.6 million profit share pool last year, and that we stand to continue breaking our own records for profit share in 2011 and beyond.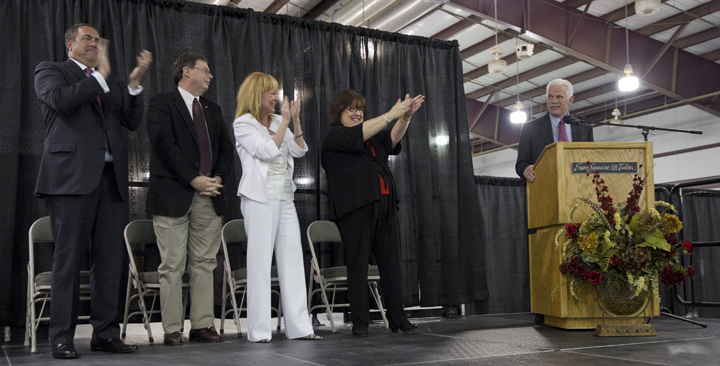 Last month, I had the awesome privilege of participating in a merger celebration as more than 50 agents with the renowned Patterson Realtors in Tulsa, Okla., joined forces with our Tulsa Metro market center – catapulting Keller Williams Realty to the No. 1 spot in the market. What impressed us most about the genuine excitement for new beginnings was the one-on-one connections that powered the event. In Tulsa, as in your market, the groundwork for growth is being paved every single day with your professionalism and positive energy.
Considering Keller Williams amazing growth trajectory, it sometimes seems surprising when our clients and our spheres of influence aren't aware of our company's vast North American reach. It's surprising, but it's actually okay, because it's not about us, it's about you. At the same time, you have an awesome opportunity to let your clients know a little about the company you keep.
During client consultations and even social situations, it would serve you well to let it be known that Keller Williams Realty is now the second largest real estate company in the United States and the third largest in North America. If that fact is met with surprise, explain that it comes as a surprise to a lot of people because Keller Williams Realty doesn't believe in pouring millions of dollars into national advertising campaigns that only serve the company.
Instead, Keller Williams devotes its resources to training agents and equipping them with the knowledge and skills to serve clients at a high level – because Keller Williams believes that clients do business with agents, not the real estate company.
Often, less is more, and this simple script is sure to resonate with your clients, because they'll recognize it as true.