Monday's annual State of the Company speech electrified a crowd of more than 9,000, as Keller Williams CEO Mark Willis shared several key indicators of the company's continued upward trajectory as well as the long-awaited announcement of the first Keller Williams Realty franchise overseas – KW Vietnam.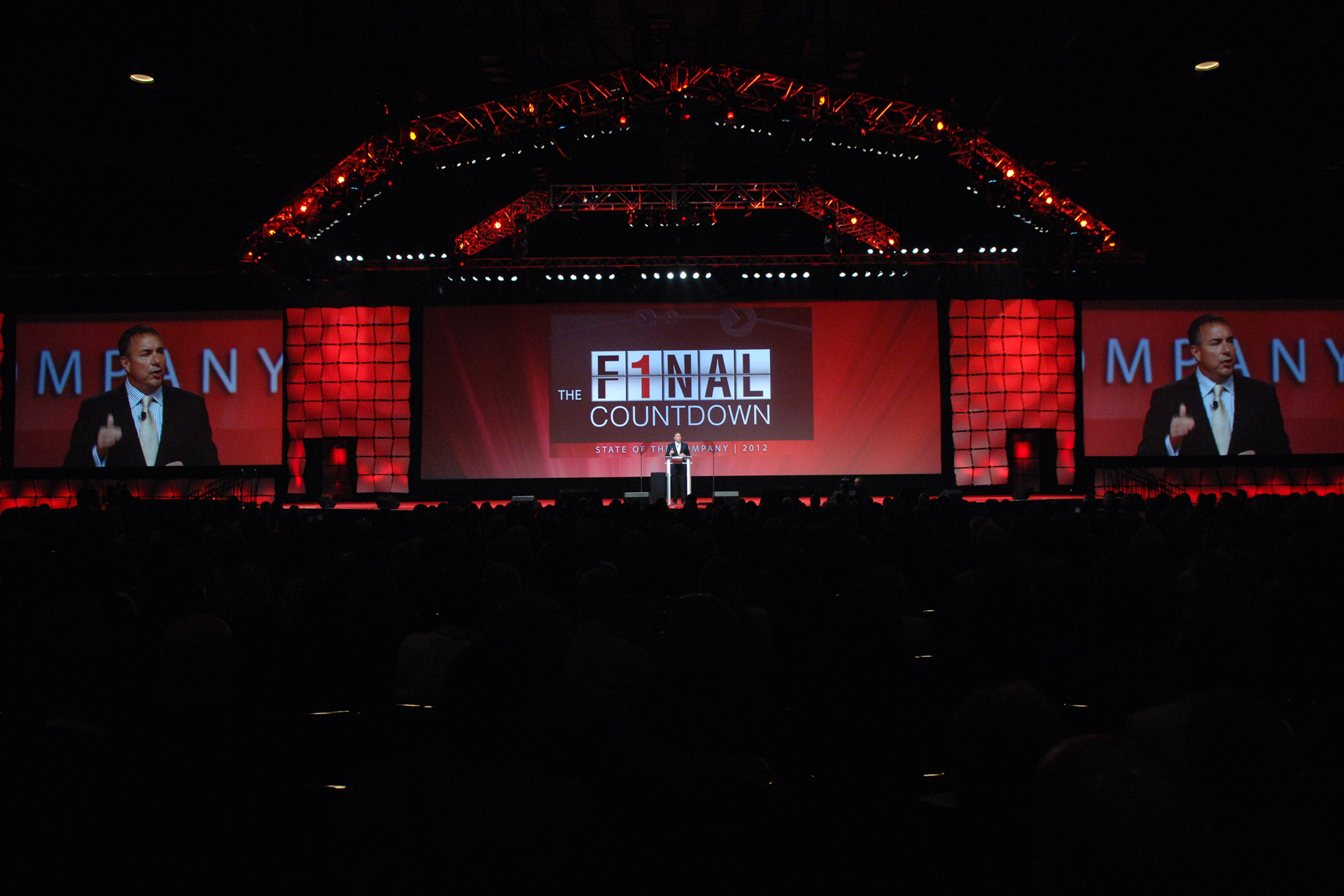 Chris Heller, president of KW Worldwide announced the launch.
"As we began looking for opportunities to expand outside the U.S. and Canada, our primary goal was always to find the right leadership first. We know that Paul Mason [the new president of KW Vietnam], along with the other leaders we are partnering with, share our belief system and our commitment to grow the Keller Williams culture," said Heller.
He also announced that the company was in varying stages with potential franchisees in additional countries including South Africa, New Zealand, Indonesia, Egypt and several other Middle Eastern countries.
Among the achievements that Willis highlighted during his speech, one key milestone stood out.
"This year, you might have just started the trajectory that will silence our competitors for good."
Willis was referring to an exponential increase in the number of average units closed per KW associate – which, at 19 percent, in the U.S. and 0.5 percent in Canada, outpaced the National Association of Realtors® and the Canadian Real Estate Association, respectively.
Willis also pointed out that Keller Williams associates and owners made more money across the board – average GCI per agent increased 16 percent, 83 percent of Keller Williams offices were profitable at year end, and the company profit shared more than $38 million with its associates, an increase of 11 percent over 2010.
Likening the gathering to a "giant stakeholder meeting," Willis left no question as to what the focus of 2012 would be for the company.
"The goal … the one challenge for this year is to get to No. 1 in North America," Willis urged at the closing of his address.
"Becoming No. 1 creates unstoppable momentum for your own careers as well as our market centers. It puts each of us in a mindset for growth and opportunity and it gives you a tremendous edge in winning more business and building greater wealth."
Willis closed the speech with a call to arms: "We want you to be inspired to grow your careers and to grow this company with the fierce urgency of now."
Mary Tennant, president and COO of KW turned the audience's attention to the State of the Culture, honing in on the incredible ways in which associates give back.
"There are many things that set us apart, but none is more impressive than the tremendous culture you have built," she said. In 2011, Keller Williams associates donated $3.3 million to KW Cares. "Thank you, Keller Williams family, for everything you are doing to make our Culture so special. We're proud to be in business with you and proud to call you family."
During the State of the Company, CEO Mark Willis recognized an impressive Who's Who list of top market centers and team leaders.
Included were the Home Run Market Centers of the year, and in the event program, these two market centers were transposed.
Our sincerest congratulations to the
1. Halifax, Nova Scotia Market Center - Home Run Market Center of the Year
2. Fairfax-Capital Properties, VA Market Center - Runner-Up for Home Run Market Center of the Year
Click here to see everyone who was recognized! Congratulations to our Who's Who!