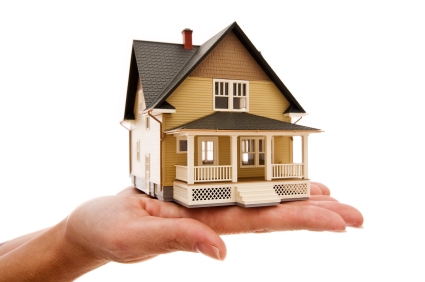 Once again, and likely for the last time, the sands of first-time buyer hourglass are quickly dwindling. What this means is the $8,000 tax credit extension—that golden carrot for many buyers—will soon come to an end. But a "good-bye" to the tax credit doesn't mean you can't generate more "good buys" for your buyers. In fact, with the historically low interest rates, great selection of homes, and amazing affordability, there's never been a better time to help qualified first-time buyers get into their own homes.
So how can you be most successful in these next 30 days? You'll be in a mad dash to the finish line, and to stay ahead of the pack and get your unfair share of available business, we recommend you focus on a few key tactics.
Lead generate for motivated buyers. There's nothing more powerful than a few hours of focused lead generation. Tony DiCello recommends you get on the phone for 4-5 hours per day and ask everyone for business—those you know, those they know, and those they think they know. Talk to your buyers about the historic opportunity of the market and urge action around the $8,000 tax credit. Ask for their business. Ask for their friends' business. Ask at the gym. Just ask.
Help your buyers secure financing. Get your buyers preapproved quickly. This means lining up your lending network and referring your buyers to them. Ensuring your buyers have their financial houses in order will ensure you better chances of getting their business.
Identify the best buys available. You'll need to have a trusty list of 4 or 5 best buys in targeted areas ready to go. Look at the lowest priced homes in the most popular starter neighborhoods. Consider great homes in up-and-coming areas. Look for REO bargains. Compile your list daily and keep it current. Then be ready to share it with your buyers during your consultations.
Above all, remember that to qualify for the tax credit, your buyers must be under contract by April 30. The time for focused action is now. Don't let anyone in your sphere miss out on this historic financial opportunity.