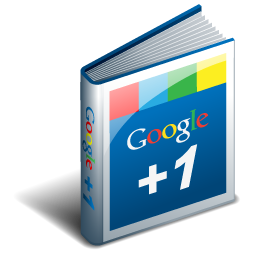 By Laura Price, Marketing And Communications Specialist, Keller Williams Realty International
There sure was a lot of dialogue on Google+ last week. Daily - probably hourly - articles were posted to the Internet from geeks, Google freaks and the average user weighing in on +Circles, +Sparks, +Hangouts and +Huddles and now Google+ Games.
Here are some of the most useful ones, from general perspective and proactive tips!
TechCrunch – It's Fun, And it Looks Good – Now For the Hard Part
Google+ Unveiled: 9 Things You Need to Know
20 Google Tips to Enhance your Google+ Experience
Zuckerberg on Google+: It's Validation of Facebook's Vision
Google+ and Facebook are not CRM Tools
Usage is continuing to go up as more people jump on. Some people are using it on a personal level. Some in a professional capacity. And some people's personal profile is also their professional one – think +ChrisBrogan and +MarkZuckerberg.
Even in just a short time, the early adopters are attempting to establish themselves as the Google+ heavyweights, offering more advanced tips for those who have the basics down.
But for those who are just getting their invite and are interested in learning more about the various features, think of the next several posts as your Google+ 101 Guide. We'll be covering each feature separately to help you, at the very least, have a robust profile and several Circles of people. As a disclaimer – there are a lot of excellent tutorials out there – this is just one of them.
This week we're covering +Circles.
In case you missed it last week, +Circles enable you to organize contacts into groups for sharing across various Google products and services. Although other users can view the list of people in your collection of Circles, they cannot view the names of those Circles. They also made it very simple for you to organize your contacts into Circles with an intuitive drag-and-drop motion.
Google has already created a few +Circles for you including, Friends, Family, Business and Acquaintances. Here's how you create your own +Circle.
STEP 1: Click on the Circles Icon in your Google+ Dashboard toward the middle of your Homepage.
STEP 2: You'll arrive on the +Circles Page where you'll find people you might be interested in adding to your +Circle. You can also search in the "Find People" box at the top to locate a specific person to add to your +Circle.
On this page, you'll want to choose the +Circle farthest to left - this will let you "Create A Circle"
STEP 3: Next, a screen will pop up prompting you to:
(1) Create a Name. At this point, you'll want to take a moment to think about how you want to name your Circles. You might name them based on the kind of content you're planning to share. The "Business" circle would see your favorite article from Success Magazine, your "Real Estate Agent" circle would see a Script for dealing with sellers or a referral request, and your "Buyer" circle would see the latest real estate trends in their neighborhood. Here's an interesting trend I'm seeing: some people are really taking the time to think about their Circles before they start just lopping their sphere into buckets. Others are simply diving in, creating circles and putting people in, then deciding to rearrange later as more people receive their invites. Either way, spending just a little time while you're watching America's Got Talent will probably save you time in the long run!

(2) Now we're ready to start adding people to your new Circle.
STEP 4: As you can see, people start showing up in your Circle! Now hit "Create Circle with X People" to finalize the process.
STEP 5: Google will take you back to the +Circles homepage where you can begin dragging and dropping more people into your newly created +Circle!
As we move through the different features over the next several weeks, hopefully you'll begin to understand how they all work together and will impact your social footprint.
What Categories are you going to create? Did you find this helpful?