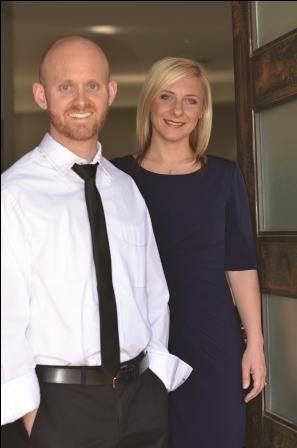 When Aaron Armstrong, associate with the Green Hills (Tenn.) market center picked up a copy of The Millionaire Real Estate Agent in 2004, he knew it would be the fuel for creating a successful real estate business. What he didn't know was that a year later it would lead him to Keller Williams Realty. "Within 48 hours of hearing about the company's value proposition, and that they partner with the agent, I made the switch," he says. "When I'm sure about something, there's no need to delay."
With the same surety, Armstrong followed the organizational model and continued to grow his real estate business, hiring a lead administrative assistant, a lead listing specialist and then Brianna Morant as the lead buyer specialist in 2007. By 2011, proficient at turning prospects into clients, Morant found herself juggling the leads she had successfully turned into clients as well as the responsibility of converting brand new leads to new clients. While it was a working for the short term, both Armstrong and Morant knew it wasn't sustainable. They needed an answer.
Lucky for them, it came during one of Gary Keller's sessions at Family Reunion. Describing a new model, Keller, co-founder and chairman of Keller Williams Realty, proposed that the showing assistant was a new addition to the organizational model; one that was working for many high-producing teams. Armstrong and Morant quickly came to the same conclusion: find and hire a talented showing assistant to leverage their business. "We needed to free her up so she could go back to focusing on the consumer, get them to appointments and get contracts signed," says Armstrong. Their showing assistant, Ashley Bosshart, was hired in March 2011, made a full transition by late summer, and was on a roll in the position by late fall. Now that Bosshart has had time to develop the role, the buyer team has established some healthy goals: a minimum of five consults per week, to write 17-20 contracts per month, to close at least 10 contracts each month, and to sell 200 units in 2012. Last year the team sold 125 units and is confident that with Bosshart they'll hit their numbers.
Having mastered the showing assistant model, the Keller Williams Realty International Editorial Team tapped Armstrong for his sound advice on leveraging the buyer side of the business.
There Is a "Right" Personality for the Job
Armstrong warns that thinking of a showing assistant as a door opener will limit the potential and power of the position. "I was looking for a leader who has the characteristics of a lead agent, someone who could move into a buyer specialist position someday," he explains. Following the DISC® profile, the team knew they needed someone who was a "high-I," who loves to be around people, is persuasive, magnetic and optimistic. A showing assistant is with people all day long, every day. The right personality for that environment is critical. With the help of a showing assistant, the buyer division can grow exponentially, so the right showing assistant will also have a blend of the DISC®'s "S" and "C" qualities to follow up after showings, find new properties to show, keep track of all the people in the pipeline, and move clients through the buyer process. Armstrong also wanted someone new to real estate; someone with buy-in to get licensed and someone excited about the business.
Licensed Versus Unlicensed?
While it may make sense in some states and on some teams, Armstrong says having an unlicensed showing assistant would never work for him. His showing assistant is licensed and he recommends the same to others. "Don't sell the position short. If your goal is to grow your business, then set someone up to grow, too." In addition to there being restrictions to what an unlicensed assistant can say and ask, this team role is critical to freeing up the lead buyer specialist's time and requires someone who aspires to grow and add more value.
Pay for Performance
"The right person wants more skin in the game," Armstrong offers. "Rather than hourly or salary, pay them a percentage and reward them for performance. I wanted to hire a superstar and am willing to pay them more than I would someone who isn't licensed." Bosshart reports to Morant and gets a percentage of the buyer side of the commission. A showing assistant should be future minded and aspire to move into a buyer specialist position. Armstrong says it this way: "If you are a rock star and get results, we'll figure out how to create the right opportunities for you."
Don't Wait to Put Them on the Road
Armstrong says not to wait until you get all your systems perfect before you implement the showing assistant model. Like most success stories, this one also had its learning curves. The Armstrong team maneuvered through the growing pains and had to modify their processes more than once. Initially, it was a challenge to determine the best way to make the handoff of the lead between the lead buyer specialist and the showing assistant. It meant involving the customer and convincing them that working with a showing assistant would benefit them. The team explains to clients that "we not only have one, we now have two people to find and show you homes that are handpicked just for you."
Know When to Share the Road with a Second Showing Assistant
Now that Bosshart has opened the doors to hundreds upon hundreds of homes, the Armstrong team has found their threshold of capacity to service clients with excellence. "We believe that somewhere around 30-35 active buyers (a mix of A, B and C; see below) requires one lead buyer specialist and one showing assistant. When you get more than that, you need a second showing assistant to encourage efficiencies and growth in the position. In less than a year, by top grading talent to get the best people to grow the business, the Armstrong team is testing the use of a second showing assistant. As Morant digs in to increase lead flow for the two showing assistants, the team is ascertaining how to properly share leads between them. A great problem to have as their team continues to grow.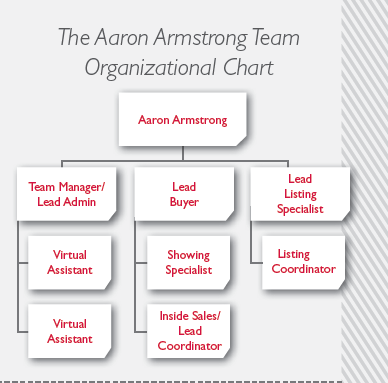 Thinking of adding a Showing Assistant to your team? Look for these qualities:
- Highly Sociable
- Optimistic, sanguine
- Comfortable spending a large amount of time in the car and in homes
- Analytical ability in order to match clients' needs to homes
- Forward looking and oriented toward growth
- Can easily learn and utilize scripts and dialogues
Want to learn more about hiring showing assistants? Listen to a full audio interview between Gary Keller and Aaron Armstrong on AgentMountain.