In an industry known to be lacking in innovative technology solutions, KWC is ahead of the game with its technology platform.
"Technology creates positive leverage for any business' two most precious resources: time and talent," Director of KW Commercial Schuyler Williamson said. "At KWC, we invest in the real estate technology that has the largest potential impact on our agents' profit."
To help associates maximize the full benefits of the KWC technology platform, KWC rolled out its new monthly technology training solution called KWC Boot Camp. The event is a one-day training event held every month at the Keller Williams Realty International (KWRI) learning center in Austin, Texas.
The inaugural technology training event was held on June 26, 2015 with a focus on interactive training on the KWC technology platform. Tools included in this platform provide KWC agents applications for financial analysis, proposal/marketing generation, prospecting, individual agent mobile app, listing and agent promotion, market and building data, transaction management, and a contact management system built specifically for KWC agent businesses.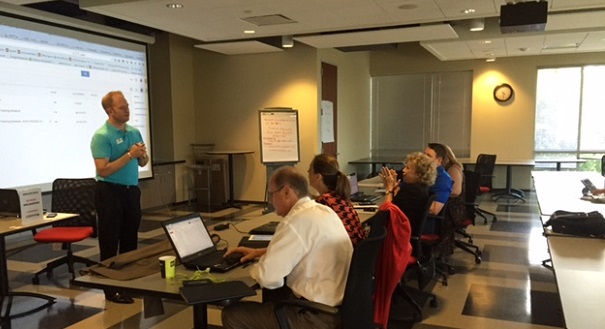 KWC Boot Camp provides in-person on-boarding services to propel new agents into immediate engagement with the KW Commercial team. Topics discussed include how to use the full KWC technology platform and leverage the KWC network in your business are also covered.
And let's not forget the networking opportunity! By bringing KW Commercial associates from all around the country together, they have the opportunity to network and build their referral database.
Who Should Attend KW Commercial Boot Camp?
KW Commercial Boot Camp is designed for active and new KW Commercial agents and their support staff. While the event is not a recruiting tool for prospective associates, Keller Williams leadership is welcome to attend to learn more about the tools KWC offers to agents so they can share this information in their market centers. To learn more about KWC, visit their website.
Event Details
The KW Commercial 2015 Boot Camp schedule is:
July 29, 2015
August 27, 2015
September 29, 2015
November 30, 2015
December 15, 2015
All classes are held at KWRI in Austin, Texas. Click here to register.