You know you need them, but do you know how to find sellers?

Generating leads is your business' bread and butter. Without a lead, there's no client, which is why you dedicate a good deal of time to cultivating prospects. We have proven techniques that will help turn you into a lead generation machine. You might be surprised to see that many of the lead generation ideas are already right in front of you!
It All Starts With Building Relationships
Client Referrals
Some of your most promising seller leads can come from clients which is one of the many reasons to take good care of them. Put the "finish on the finish" by thanking buyers and giving them a creative closing gift. Include a stack of your business cards with the gift. And, ask clients to share them with anyone they know in need of a real estate agent.
To continually nurture client relationships, hold periodic weeknight social networking events and holiday parties for clients, their friends and families.
Be Involved In Your Community
Sponsoring a local charity or sports team is also a great way to build community connections and generate leads. One way to achieve name recognition in the community is by having your name on the support roster or special event marketing materials.
Online
Social media is a great tool as well. With 1.4 billion users, Facebook should be a lead-generation priority. A Facebook business page will give you access to essential features, such as contests creating calls to action and scheduling quality posts. Create a LinkedIn company page; join groups that include local community members. Blogging once a week can increase your business' website traffic. Content across social media should be informative, include interesting images and spark conversation. Regularly post tips, innovative ideas, neighborhood information and insight into you as a person.
Calling FSBOs and Expireds
Pursuing for sale by owners and expired listings is another good way to find motivated sellers. Most sellers trying to sell their own property are unsuccessful, whether due to poor marketing or overpricing. Contact sellers from Craigslist FSBO listings and offer your services. Pull a list of expired listings from your MLS.
Your Network
Don't forget your networks. Try these sources for leads:
High school or college alumni chapters, meet-ups
Local parent groups
Your place of worship
Running or other athletic groups
Attorney friends in real estate, family law, divorce
Retirees, or those nearing retirement
For even more lead-generation ideas, browse through the library of lead-generation articles featuring success stories and tips form top-producing agents.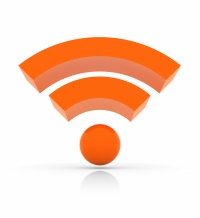 Subscribe to the KW Blog and never miss a lead generation tip!