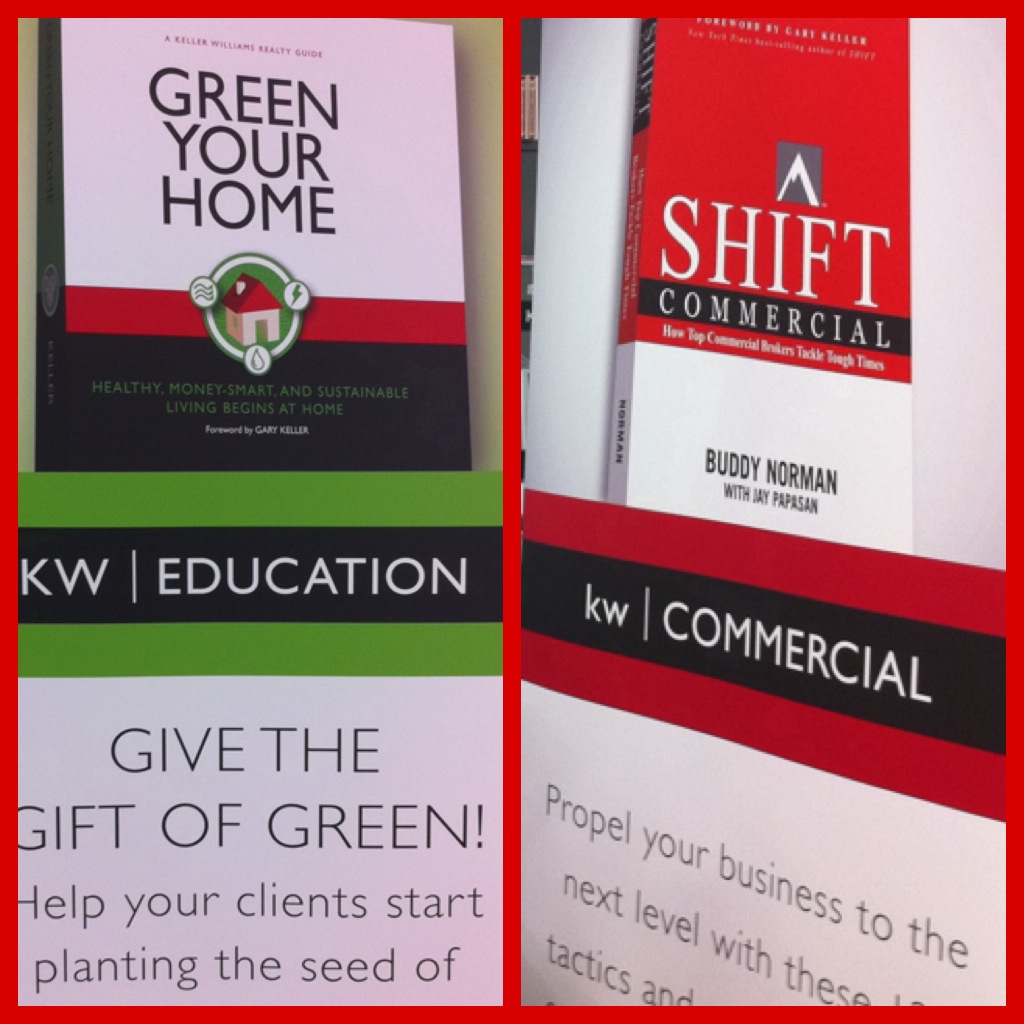 Attendees at Mega Camp may have noticed two additions to the KW family: SHIFT Commercial: How Top Commercial Brokers Tackle Tough Times and Green Your Home.
SHIFT Commercial is a companion to the best-selling SHIFT: How Top Real Estate Agents Tackle Tough Times, offering proven models, tactics and insight from top brokers thriving in today's commercial real estate market.
"Gary Keller says there is only one certainty in the real estate business—that it is cyclical, and what goes up must come down. When the residential real estate market shifted, we knew that it wouldn't be long until the commercial market followed suit," says SHIFT Commercial author and President of KW Commercial, Buddy Norman. "The tactics we spell out in SHIFT Commercial are unique to commercial real estate and provide crucial insight that brokers can immediately incorporate in their business."
SHIFT Commercial focuses on 12 proven tactics, including:
Find the Motivated – Lead Generation
Get to the Table – Lead Capture and Conversion
Catch People in Your Web – Internet Lead Conversion
Expand the Options – Creative Financing
Master the Market of the Moment – Identify and Establish Needed Expertise
Green Your Home is drawn from the collective experience of green-conscious home buyers and homeowners, sustainability experts across North America and thousands of top real estate professionals.
"There is an abundance of books about green houses. But few provide practical advice on how to make your home healthier, more efficient and more sustainable in the short and long term. Green Your Home is just that: a step-by-step guide that empowers consumers to make home improvement choices that suit their needs, priorities and budgets," said Kristen Short, managing director of NAR's Green Designation. "Specific strategies and easy-to-implement action items make this an important resource for today's homeowners as well as for future generations."
Green Your Home helps you start planning the seeds today for a more sustainable future tomorrow by helping to:
Lay the groundwork for your green adventure
Determine your green priorities
Recharge your air quality and interior living space
Increase your home's power and performance
Create a sustainable, high-functioning yard